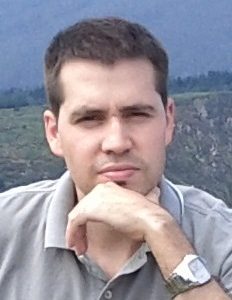 Department of Applied Physics
Earth Sciences
Address: 
"Campus da Auga" Building
Rúa Canella da Costa da Vela 12
Universidade de Vigo
32004 Ourense, Spain
Office: 1.4
e-mail: jmdominguez@uvigo.es
Phone: +34 988 368 786
My research activity is mainly focused on computational fluid dynamics using HPC (High Performance Computing) and its application to coastal engineering. I have been working for the last nine years on accelerating numerical models such as SPH (Smoothed Particle Hydrodynamics) for GPUs and clusters collaborating with people from University of Manchester and Flanders Hydraulics Research in Belgium. I am the main developer of the DualSPHysics code (
www.dual.sphysics.org
,
DualSPHysics on GitHub
,
YouTube channel
), one of the most efficient and advanced SPH codes for fluid simulation.